Yang ni 7






Yang ni 8






Dan.. Yang ni pulak 9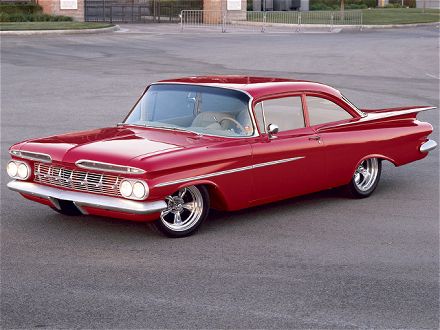 Dah.. Tu je yg gwa nak p0st.. 789..


Mwahahaha...



Tp mcm x best ar plak kalau gwa x cite apa kaitan 789 ngan keta² yg kat atas tu kan.. Semua keta kat atas tu jenis chevy.. 1st pic model tahun 1957.. 2nd 1958 n 3rd 1959.. American muscle car.. V8! The s0und of v8 is like a music to my ears.. Gwa memang minat ngan v8 neh.. Garang gile bunyiknya.. Bleh meremang bulu roma gwa..
Walaupun fizikal keta² ni xlah secun lambhorgini, ast0n martin n yg sewaktu dgnnya tp bwh b0net keta² ni terpasang engine yg x kurang hebatnya berbanding supercar² yg ada kat pasaran skrg..
Td gwa baru je tgk cite 'crash & burn' kat tv.. Cite pasal curi keta.. Keta yg paling susah yg nak dicuri ialah keta chevy 789.. Gwa pening² gak pikirkan keta 789 ni.. X penah gwa dgr lg pasal keta ni.. Gwa pun g0ogle la pasal 789 ni.. Dem... Hot! Hot! Hot!
Tu je yang gwa bleh ckp..
V8! 400hp!!!
Tercipta hasil gabungan chevy model tahun 57, 58 n 59! S0 diaorg namakan chevy ni 789.. Kali pertama gwa tgk keta ni gwa dah jatuh chenta.. She's a beauty with the beast under her h0od.. Damn! Jantung gwa berdegup kencang bila tgk keta ni..









6.0 liter Ls2 400+ horsepower!





Ni corvette cr-6.. The best supercar GMC ever built.. X silap gwa model tahun 2005.. Chassis corvette ni digunakan chevy 789! Kewl ayte?
Masalahnya..


Mana gwa nak cari $135k? Dollar! Bukan ringgit.. Apa kata lu klik nuffnang gwa laju²...
Agak² dlm 50 tahun lg cukup la duit nuff gwa nak beli 789 ni.. Hahaha..





⊙ eh! Gwa ada nuffnang ke?

Hahaha..